12 Things to Know About Liberty Hill, TX
Posted by Tyler Martinez on Tuesday, April 18, 2023 at 1:50:17 PM
By Tyler Martinez / April 18, 2023
Comment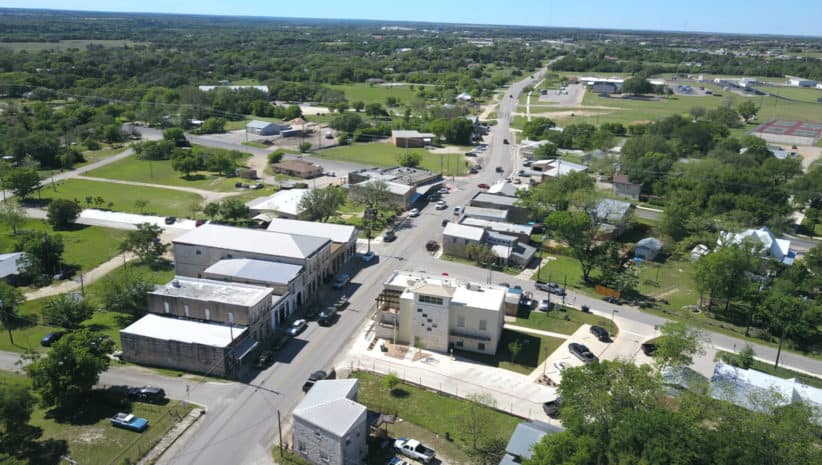 Welcome to Liberty Hill, Texas! As a small town located in Williamson County, Liberty Hill may not be as well-known as some of the larger cities in the state, but it has a lot to offer those looking for a peaceful, family-friendly community with a rich history and natural beauty. With its growing population, excellent schools, and affordable housing, Liberty Hill is becoming an increasingly popular place to live in Texas.
1. Rich history:
Liberty Hill was originally settled in the 1840s and became a town in 1892. It was named after a hill that was used by settlers as a landmark on their journey to Texas.
2. Rural charm:
Liberty Hill has a unique blend of small-town charm and rural living, with plenty of open space and rolling hills that provide a picturesque backdrop for the town.
3. Growing population:
Although Liberty Hill is still a relatively small town, its population has grown rapidly in recent years, with a 69% increase in population since 2010.
4. Great schools:
Liberty Hill is home to an excellent school district, which is one of the main draws for families looking to move to the area. The district has been recognized for its high academic standards and innovative programs.
5. Natural beauty:
The town is surrounded by natural beauty, including the San Gabriel River and several parks and nature preserves. Residents can enjoy hiking, fishing, and other outdoor activities all year round.
6. Family-friendly community:
Liberty Hill is a family-friendly community with a low crime rate and a strong sense of community spirit. There are many family-friendly events and activities held throughout the year.
7. Affordable housing:
Despite its growing popularity, Liberty Hill remains an affordable place to live compared to other parts of the state. Housing prices are still reasonable, making it an attractive option for those looking to purchase a home.
8. Convenient location:
Liberty Hill is conveniently located just 30 miles north of Austin, making it an easy commute for those who work in the city. It's also close to several major highways, making it easy to travel throughout the state.
9. Rich arts scene:
Liberty Hill has a rich arts scene, with several galleries and studios showcasing the work of local artists. There are also several music festivals and events held throughout the year.
10. Strong economy:
The town's economy is strong, with several major employers in the area, including the school district and several manufacturing companies.
11. Historical landmarks:
Liberty Hill is home to several historical landmarks, including the Seward Plantation House, which dates back to the 1850s. The town also has several museums and historical societies dedicated to preserving its history.
12. Friendly residents:
Perhaps the best thing about Liberty Hill is its friendly residents. The town has a strong sense of community spirit, and residents are always willing to lend a helping hand to their neighbors.
Liberty Hill, Texas is a charming and thriving small town that has a lot to offer its residents. From its rich history and natural beauty to its fun and attractions to its excellent schools and family-friendly community spirit, Liberty Hill has something for everyone. Whether you're looking for a peaceful place to call home or just passing through the city on a road trip, Liberty Hill is definitely a city worth a visit. With its growing population and strong economy, the town is sure to continue to prosper in the coming years. So why not come and see what Liberty Hill has to offer you?