10 Reasons to Move to Austin, TX
Posted by Tyler Martinez on Tuesday, April 18, 2023 at 2:23:16 PM
By Tyler Martinez / April 18, 2023
Comment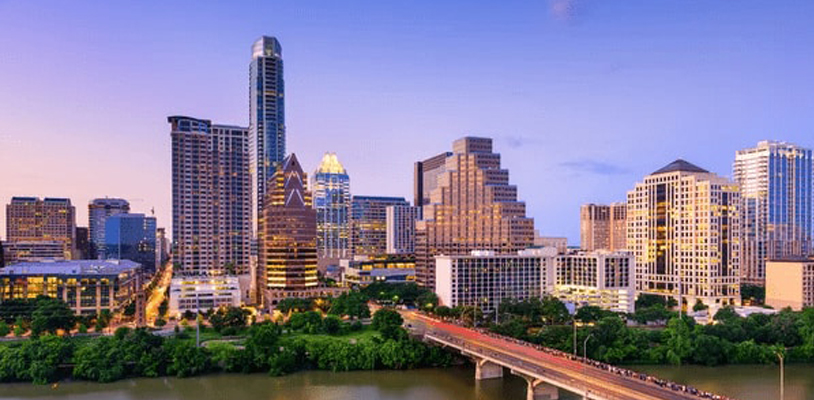 Austin, Texas, is a vibrant and fast-growing city that has become a popular destination for people from all over the world. Known for its live music scene, delicious food, and outdoor recreational opportunities, Austin has something to offer everyone. Whether you're a young professional looking to jumpstart your career, a family looking for a safe and welcoming community, or a retiree seeking a comfortable place to settle down, Austin has it all. In this guide, we'll explore ten things you should know before moving to Austin, Texas, to help you prepare for life in this exciting city. From the cost of living to the job market, weather, culture, and more, we'll provide you with the information you need to make an informed decision about whether Austin is the right place for you.
1.

Vibrant culture:
Austin is a vibrant city with a rich culture and history, offering a diverse range of music, art, and entertainment options. You'll never run out of things to do or experience in this lively city.
2.

Mild climate:
The city enjoys a mild climate, with plenty of sunshine, making it an ideal location for outdoor enthusiasts. You can explore the many parks, lakes, and hiking trails all year round.
3.

Thriving job market:
Austin is home to many thriving tech companies and start-ups, making it a hub for professionals in the technology industry. The job market is competitive, but the opportunities are endless.
4.

Diverse population:
Austin is a welcoming and diverse city, with people from all backgrounds and cultures living together in harmony. You'll have the opportunity to meet people from all over the world and learn about new cultures.
5.

Fantastic food scene:
Austin is renowned for its fantastic food scene, with a diverse range of cuisines to choose from. Whether you're a meat lover or a vegan, you'll find delicious options to satisfy your cravings.
6.

Health and wellness:
Austin is a health-conscious city, with many options for healthy eating and fitness activities. You'll have access to many natural food stores, farmers' markets, and yoga studios to support your wellness journey.
7.

Excellent education:
Austin is home to several excellent colleges and universities, including the University of Texas at Austin. The city is also home to many highly rated public and private schools, making it an ideal location for families.
8.

Natural beauty:
Austin is surrounded by natural beauty, with many parks and green spaces to explore. The city is also home to several beautiful lakes and rivers, making it an ideal location for water sports enthusiasts.
9.

Friendly community:
Austin is known for its friendly and welcoming community, where you'll feel right at home. You'll have the opportunity to make new friends and build lasting relationships.
10.

Exciting nightlife:
Austin has an exciting nightlife scene, with many bars, clubs, and music venues to explore. The city is renowned for its live music scene, and you'll have the chance to catch local and international acts performed regularly.
Austin, Texas, is a fantastic place to live, with its vibrant culture, mild climate, thriving job market, diverse population, fantastic food scene, health and wellness options, excellent education, natural beauty, friendly community, and exciting nightlife. If you're looking for a city that offers a high quality of life, Austin is the perfect place to call home.